Shenzhen, April 27 —— The response of ambulance and emergency medical services vehicle are mission-critical, as they are primarily sent to carry out life-saving tasks. Every second counts during the path of transporting the patient with acute illness or serious injury to the hospital, thus it is extremely valuable to provide immediate treatment while on the way.

With the seamless RF connectivity such as Bluetooth, Wi-Fi, GPS, 3G and LTE, the Lynknex T3 rugged tablet for emergency response will link you with the essential data in real time, allow you to communicate instantly with remote expert to cope with critical moments and start the treatment that's required, and plan the routes.
Comprehensive extendable interfaces (such as USB, RS232, LAN) can be used to collect data and control in-vehicle peripherals, to help paramedics to fulfill their mission.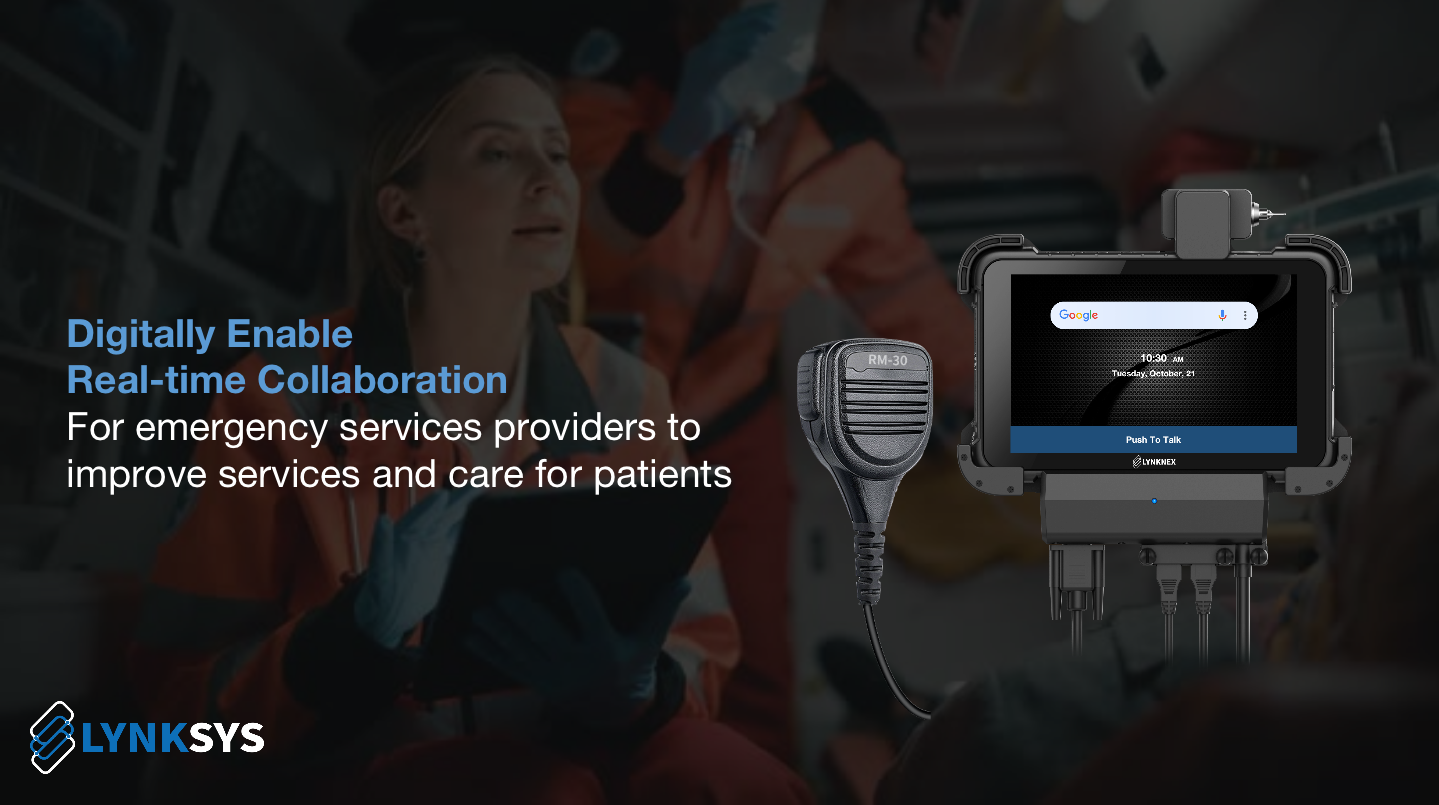 About Lynksys Technologies

Established by a professional team with years of experience in professional mobile radio and the broadband communications industry, Lynksys is dedicated to deliver innovative and high-quality enterprise mobility communications products and solutions to help government agencies and enterprises to embrace the digital transformation. To learn more, please visit: https://www.lynksystech.com/