Shenzhen, March 22nd -- Lynknex, a professional vendor of enterprise mobility communication and computing products and industrial IoT solution, announces the launch of the PX5, an award-winning rugged handheld purposely designed for first responders to enhance the work efficiency, collaboration and safety in their everyday work, helping frontline teams to make optimal decisions without missing a second.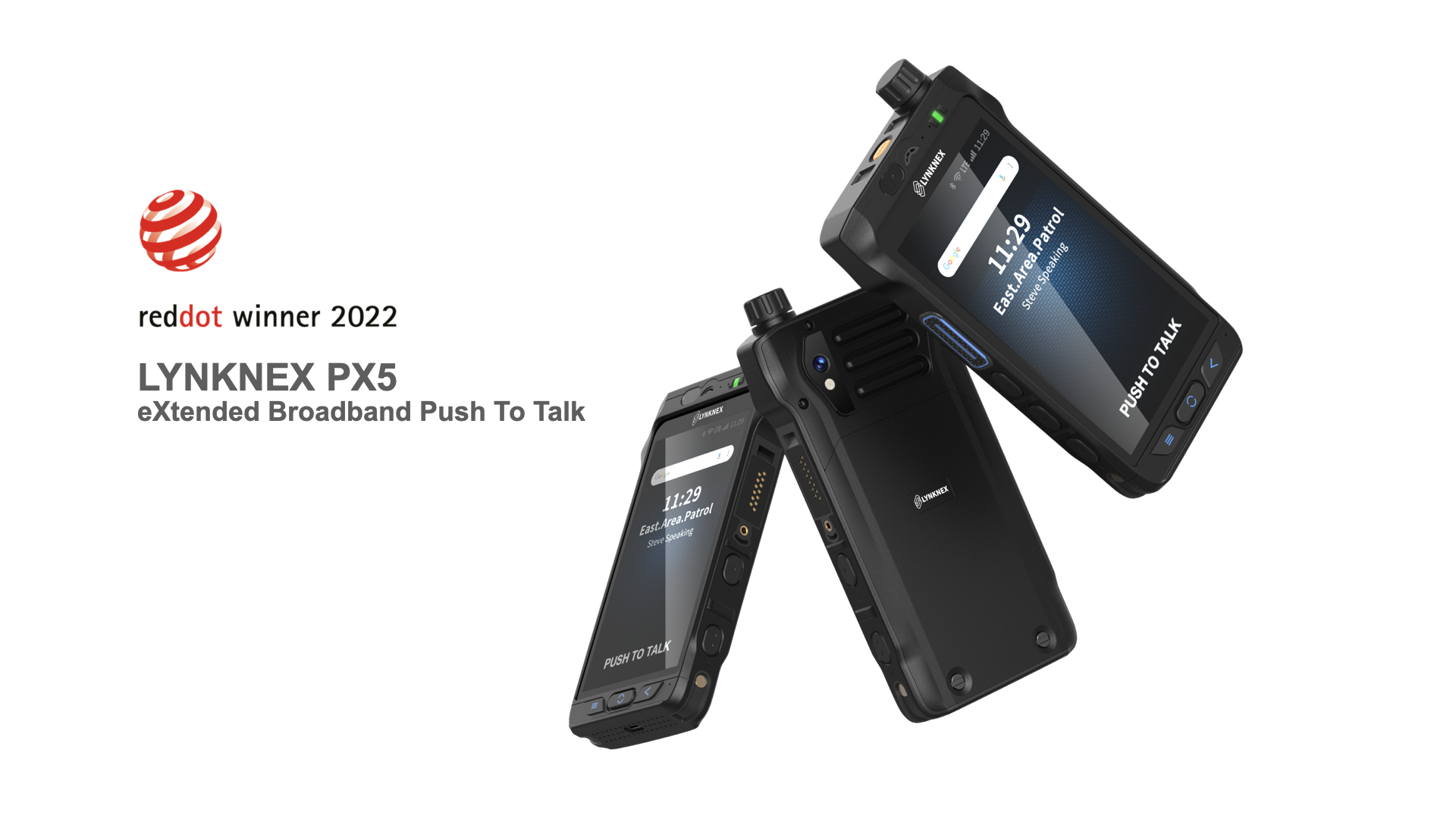 LYNKNEX PX5 has been awarded as RedDot Design Award 2022 for its product design combining simplicity and professionalism. Featuring sturdy design, 5inch large display, MC QuickControl Buttons, secure interface for multi-purpose accessories and more, PX5 extends the capability of Broadband Push To Talk.
Whether it's an Emergency Medical Services personnel requests for remote assistant instantly from the medical center, a law enforcement officier to initiate an instant group call for team collaboration, a team on disaster rescue mission to report real-time location and sharing situational-aware image with command centre, or an electricity field maintenance staff is streaming live video to supervisor for professional guidance ensuring safety operation, Lynknex PX5 delivers reliable performance and versatility in a professional design. With the MC QuickControl Buttons, PMR Radio Grade audio, lightning fast LTE connectivity, and the HD camera equip with flash light, PX5 is allow users to capture the critical information while stay focus on the mission.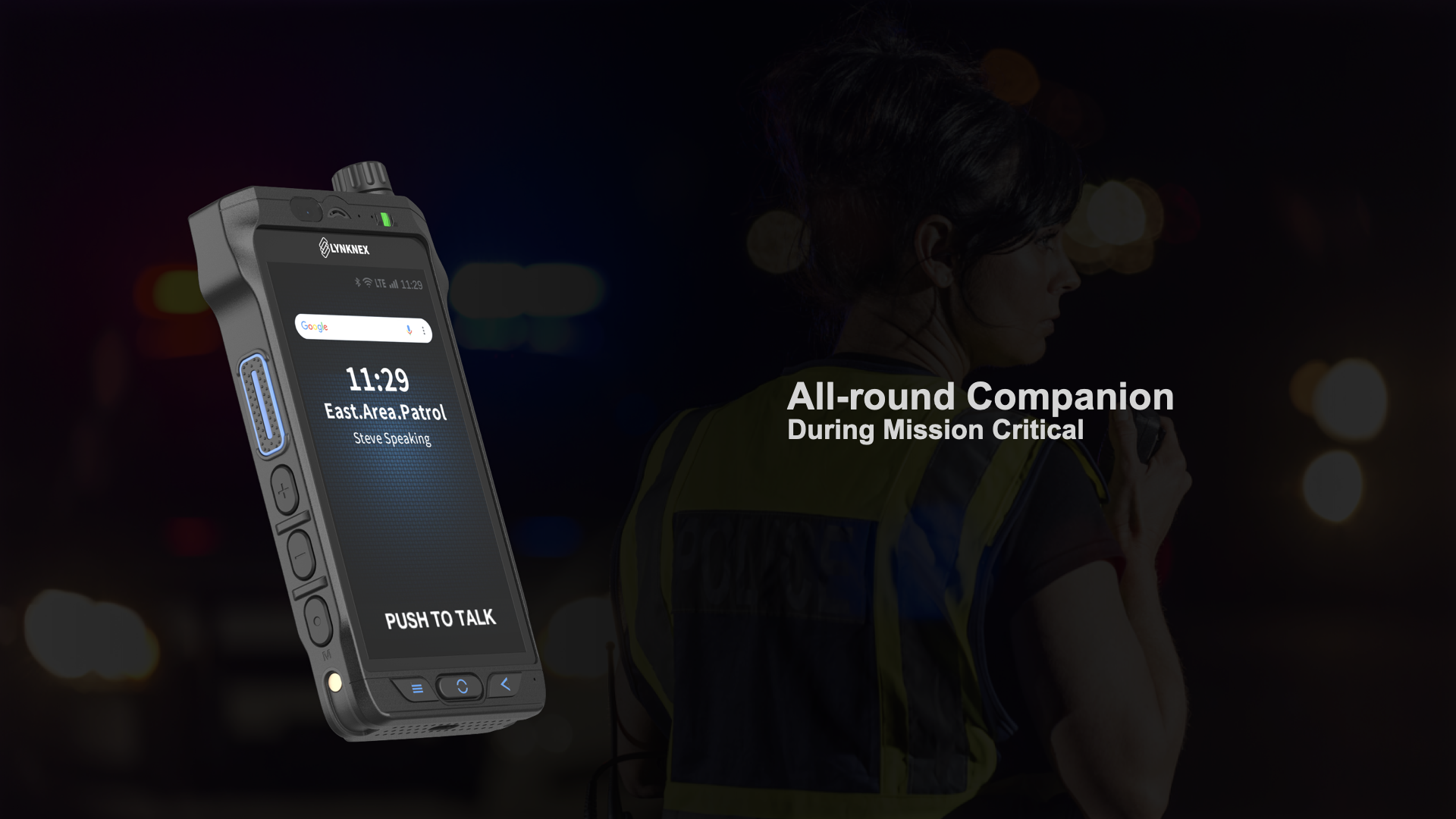 Unprecedented All-round Performance
Empowered by high performance computing capability, robust LTE, WiFi, NFC and Bluetooth connectivity, PX5 connects frontline officers seamlessly to Mission Critical Voice, Mission Critical Data and Mission Critical Video, provides the ability to access digital information driven by various of industrial IoT devices, at your fingertips, augmenting situational awareness.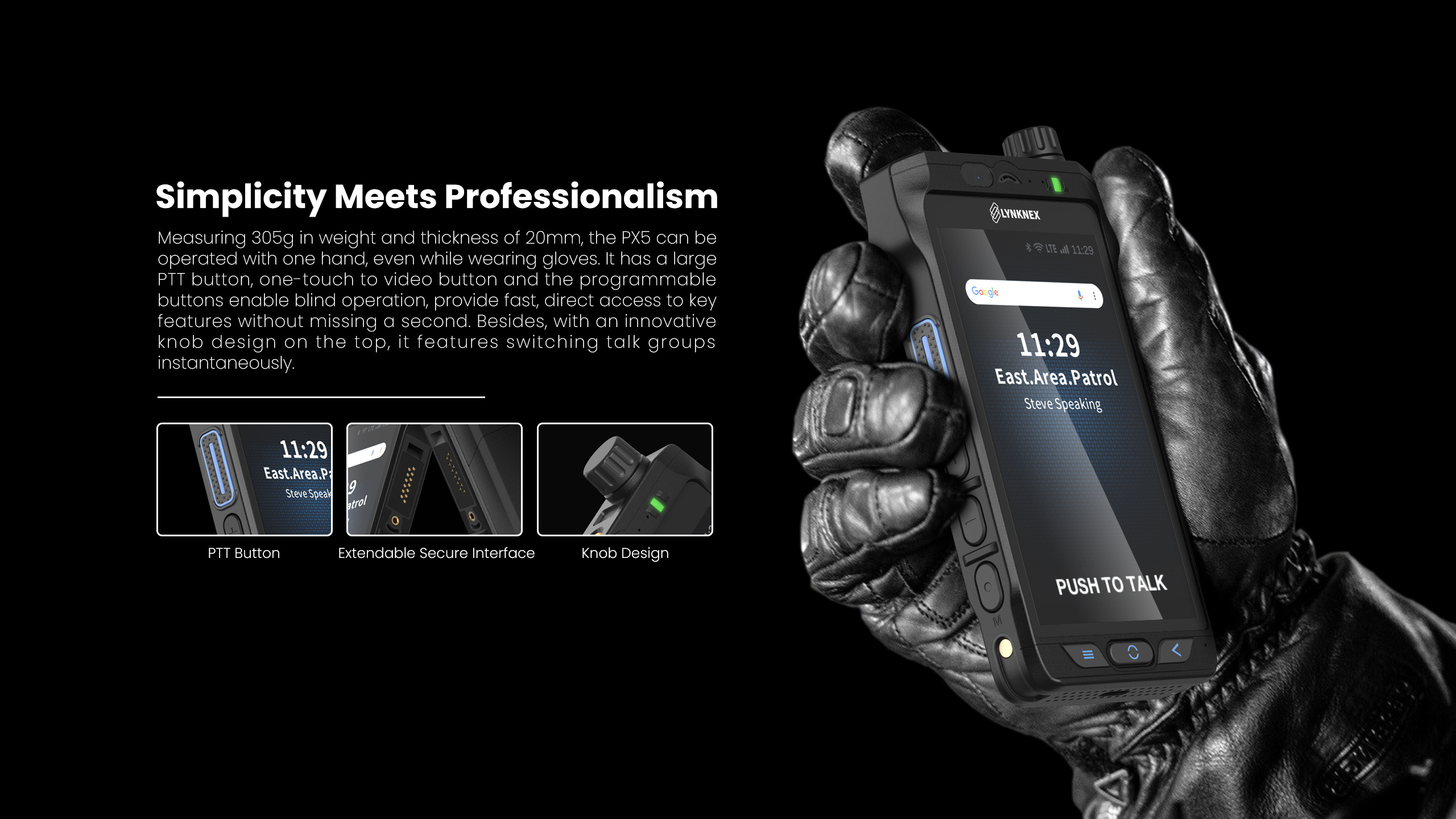 Simplicity Meets Professionalism
PX5 is a combination of a powerful enterprise smart computer and a robust instant communicator. The intelligence native Android Operating Systems makes it compatible with the major professional Push-To-Talk Over Cellular applications, MCPTT compliant PTT services, work force management software and much more, enable frontline team to use the technologies with natural operation. The purpose designed MC QuickControl Buttons takes simplicity even further, allowing access to Mission Critical applications instantly, without missing a second.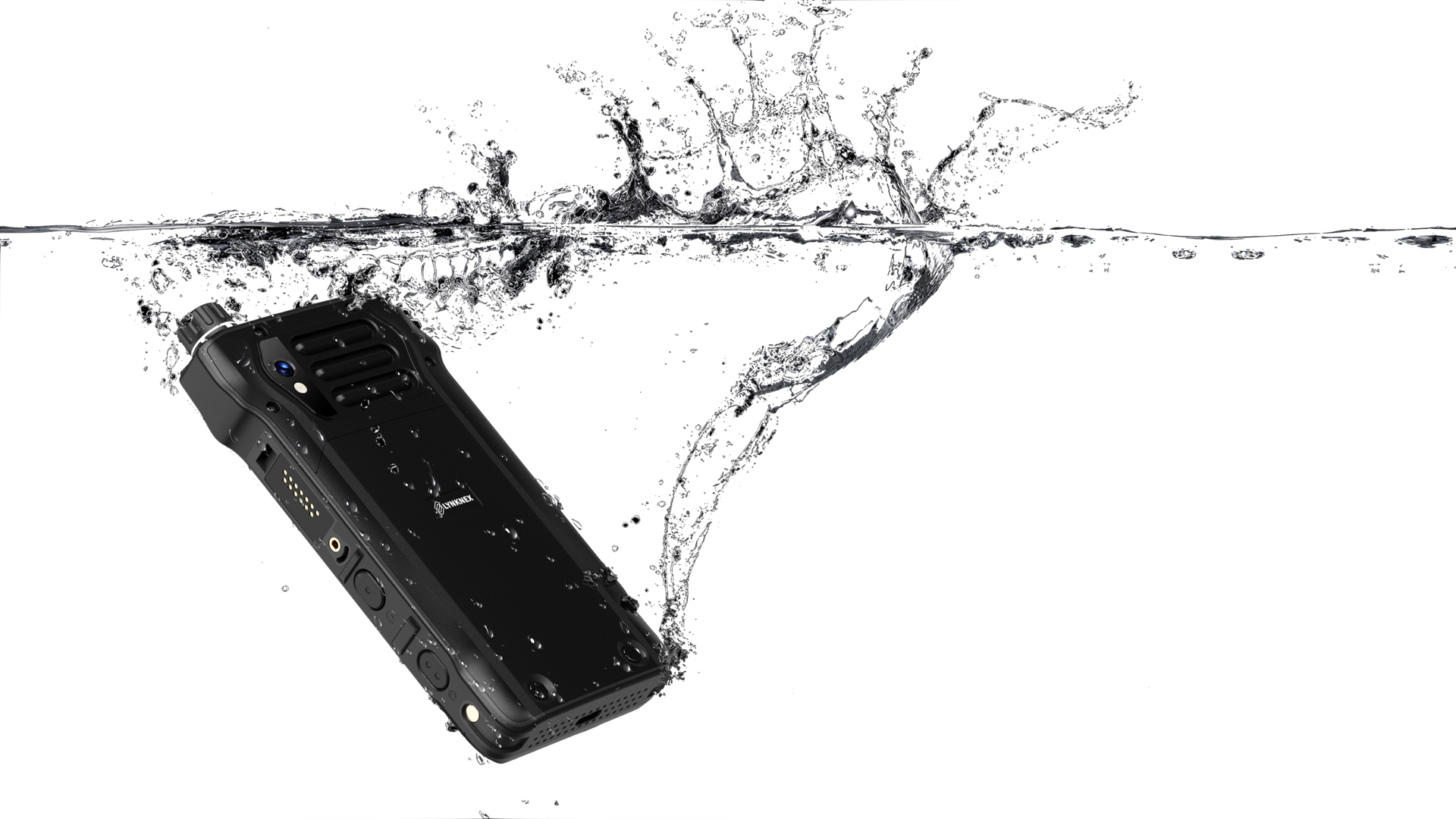 Purpose built Extremely Durable
Featuring IP67 rating, 1.5m drop spec according to MIL-STD-810G standard, and the Gorilla Glass for stronger protection, PX5 is constructed with superior sturdy engineering from the inside out, ready to operate in harsh environments.
About Lynknex Communications
Established by a professional team with years of experience in professional mobile radio and the broadband communications industry, Lynknex is dedicated to deliver innovative and high-quality enterprise mobility communications products and solutions to purposely designed for frontline teams, empowering digital transformation for public safety, government agencies and enterprises. To learn more, please visit: https://www.lynksystech.com/